In today's fast-paced life, we often overlook the importance of sports. In order to fight better and have a healthier body, many people have spent huge sums of money to get a fitness card, but you always have one of these reasons to let your fitness plan fall through:
No partner to exercise together and don't want to go;
Busy with work that didn't have time;
Don't know how to exercise scientifically and dare not go;
Want to rest after a long working week…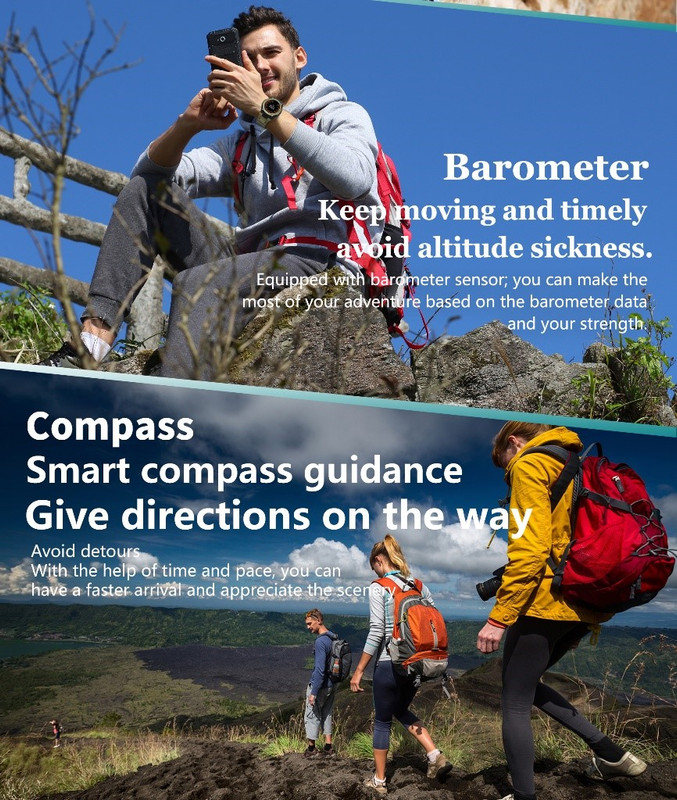 The sadness of any white-collar workers is not the money spent on the fitness card, but the helplessness of not knowing how to exercise.
What to do?
If you are really keen on sports and health, perhaps, you can consider making sports more intelligent and take a "wrist personal training" home. But if you still have doubts about how to choose a smart sports watch, let's enter this magical world!
The boundary between smart watch and mobile phone
Traditionally, watches and mobile phones are two completely different things. But with the continuous development and progress of the times, smart phones and watches are bound to have an inseparable relationship.
According to the current development trend, the polarization trend of watch products will become more and more obvious: the differentiation between entry-level and luxury-level functional watches is more obvious. Under such a market premise, the emergence of smart watches not only enriches the watch market with a long tradition, but also acts as a booster for this market.
Core functions of smart sports watches
Exercise recording and effect evaluation function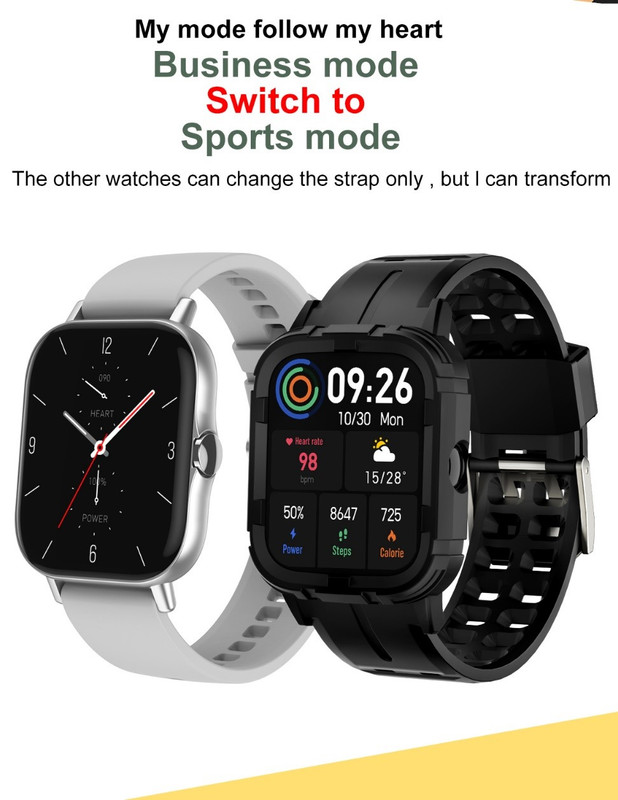 More runners users, in addition to recording time, distance, speed and frequency, pay more attention to the data analysis after each exercise, including heart rate, training effect, cadence, etc. The requirements for sports watches are concentrat in the exercise effect data and Evaluation.
With a variety of sports modes
In addition to regular indoor sports and running, there are many other sports enthusiasts, such as mountain climbing, cycling, rope skipping, etc., which have higher requirements for the support of sports modes of smart sports watches.
Featured functions of smart watches
For those who love sports, in addition to the core functions are very important, of course there will be some special functions (including core functions) that attract attention: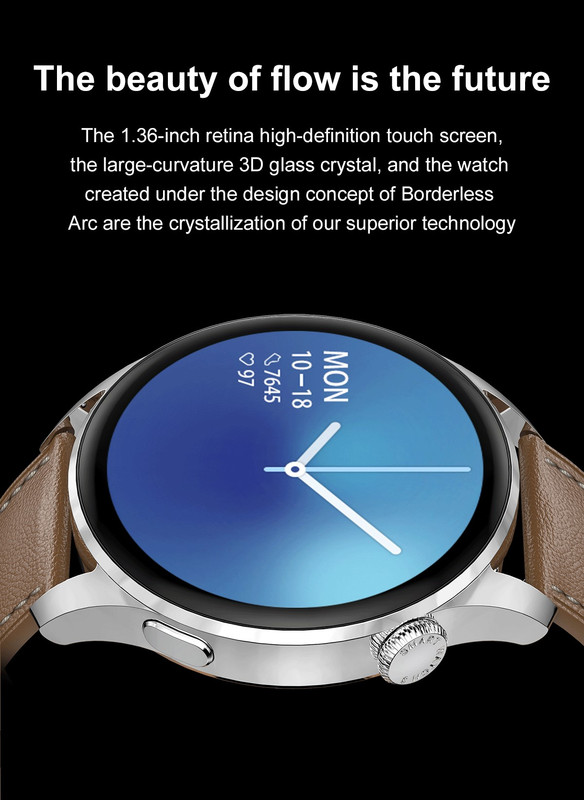 Judging from the existing sports watches on the market, the more functions, the more powerful, and the more expensive, but when choosing a sports watch, it is not that every function must be equip, but according to the user's own sports preferences. Reasonable selection, the one that suits you is good~
Smart watch classification
Ordinary smart watches: used in daily life, taking into account health monitoring, telephone, payment, exercise monitoring and entertainment functions.
Professional smart watches: Use by professional sports enthusiasts, they are more strict with data monitoring, and need to use data to scientifically adjust exercise methods and plans.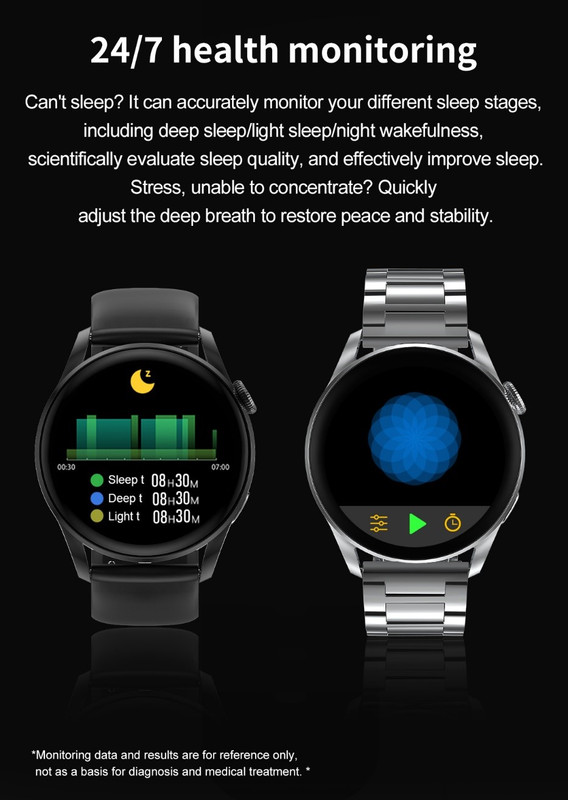 I believe that most people choose smart sports watches because of their independence, stability, smoothness, and expansion. Coupled with a good App for data statistics, the sports watch is more "smart", and professional data can be reflect after the exercise, which is decisive for sports enthusiasts.
Here are a few smart watches that combine mainstream and advance functions. Perhaps the one that makes your daily exercise more free is one of them.
DTNO.I smart watch
DTNO.I, a smart watch brand, has been gaining popularity in recent years. With the brand concept of "connecting a smart lifestyle", through research and development technology, in-depth production chain advantages and innovative boutique design concepts, the scope covers a series of products such as smart, healthy, sports and fashion wear. With its outstanding global channel strength, DTNO.I has united with many well-known sports and entertainment artists at home and abroad for fan marketing, and has won praise from nearly tens of millions of users.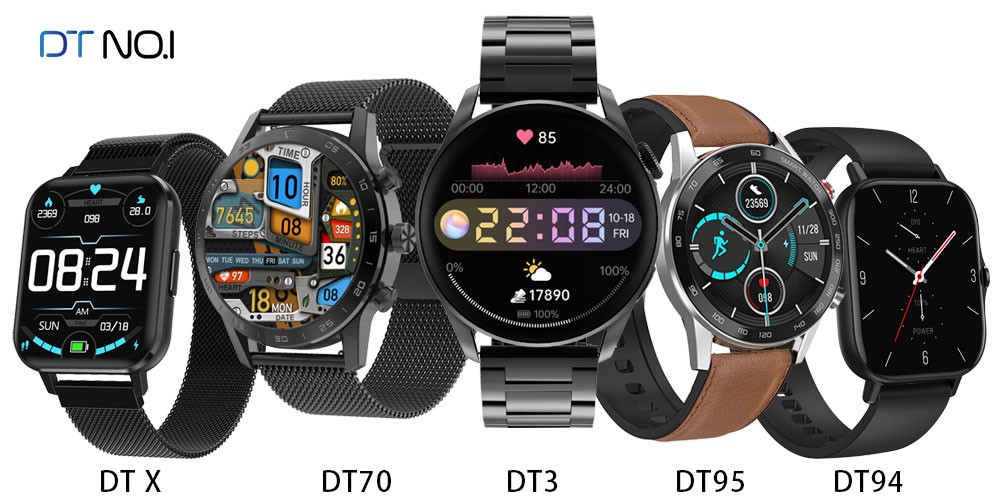 Several smart watches recently launched by DTNO.I include DT95, DT3, DT3Pro, DTWatch3, DT2, etc., which support walking, running, badminton, cycling, football, basketball, skipping and other sports types, which can basically satisfy The needs of ordinary athletes. Supports heart rate measurement of calories, peak training effect and recovery time. Using the official App (WearPro), users can also synchronize data to their mobile phones to get more accurate and valuable advice.
Amazfit(Huami) Smart Watch
The AMAZFIT sports watch is the first consumer-grade smartwatch launched by Xiaomi's ecological chain company Huami Technology. It is a good fitness partner designed for sports, allowing you to put aside the baggage brought by your mobile phone during morning run, night run or other exercises. You can also record your exercise status while listening to songs while running, and give yourself a feedback.
In addition to all the functions of the smart watch, GPS and heart rate are also more accurate, and practical functions such as running listening to music, Alipay QR code and information notification are add, and the watch shell feels good and the running interface is good-looking.
Garmin Smart Watch
With a history of more than 20 years, Jiaming started as GPS. As a well-known manufacturer of GPS handheld devices, it produces a wide range of sports watch equipment models that can meet the different needs of users. The products are mainly multi-functional positioning. In actual use, both the measurement accuracy and the industrial design are very trustworthy.
Garmin's entry-level professional sports smart watch Forerunner 35, supports 50 meters of water resistance, built-in GPS and heart rate monitoring technology, can keep track of heart rate changes, track steps, calories and exercise intensity, and can display notifications and control music through a mobile phone connection Play.
In addition to exercise, the watch can also be used to count daily steps, record sleep. And monitor resting heart rate 24 hours a day. After connecting the mobile phone, you can receive the messages on the mobile phone in time. So you are not afraid to miss important things.
Also read HOW TO GET FREE ROBUX IN ROBLOX